Improve employee wellness, engagement and performance
Employee engagement and performance is strongly influence by both wellness and self-awareness. When employees experience good physical and mental health and resilience, manage stress levels effectively, maintain a healthy work-life balance and ensure sufficient recovery their physiology and psychology becomes a key asset in their optimal functioning. Similarly when employees have an enhanced levels of awareness about (for example) their strengths, unconscious motivators and triggers they can better self-regulate and show up at their best as they go through their working day.
I have extensive experience working with leaders, professional staff and teams across a wide range of sectors, including for-profit, NGOs and government. I provide educational seminars on wellness topics, facilitate workshops and provide tailored wellness & performance programmes.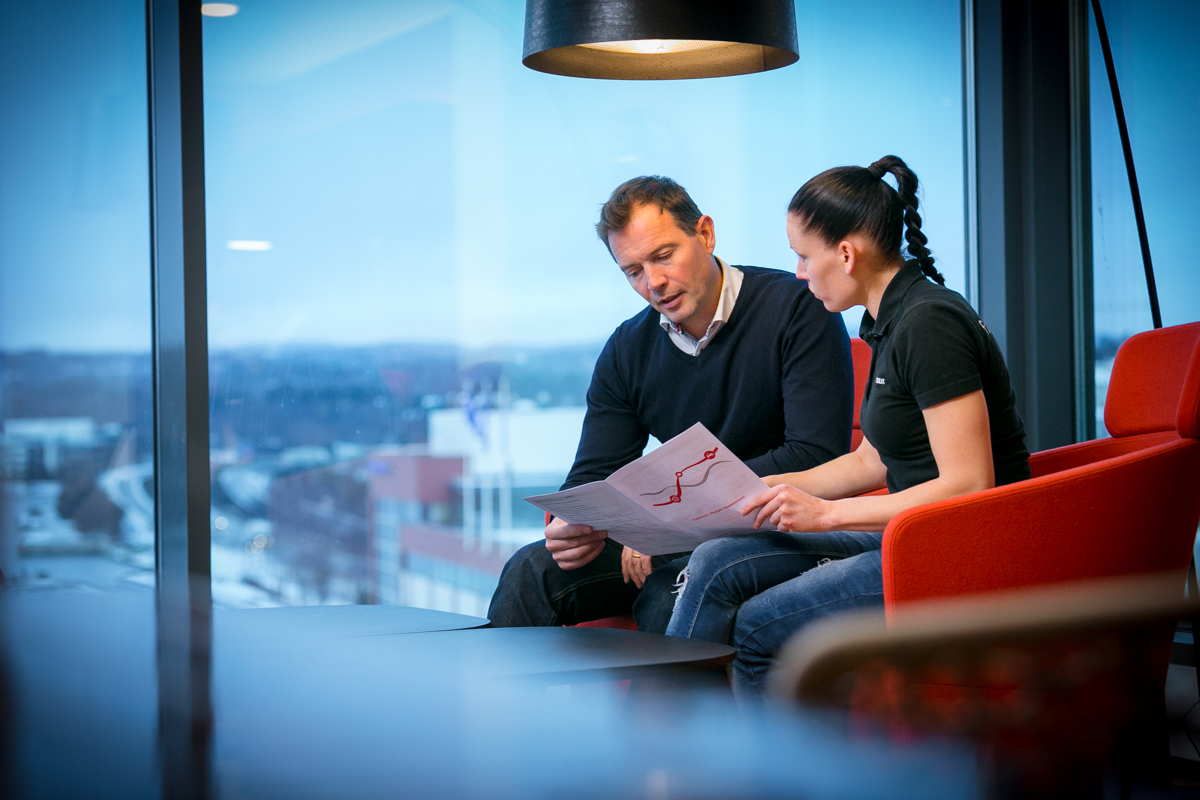 Firstbeat Lifestyle Assessment programme
Healthy employees who manage their stress well and prioritise sufficient recovery are not only more engaged and productive but are also more capable of connecting optimally with others.
This group based programme includes a Lifestyle Assessment for all participants as well as a six-seminar series focused on your employees making sustainable lifestyle changes to improve their overall health, stress and recovery balance, energy levels and ultimately their effectiveness and productivity at work. As the employer you receive an anonymous group report with powerful insights to inform your corporate wellness strategies.
Resilience at work programme
Resilient employees and teams are better set up to function at their best and sustain their well-being in today's agile and fast-changing business environment.
Using the evidence based Resilience at Work (R@W) framework developed by Australia-based organisational psychologist Kathryn McEwen in collaboration with the University of South Australia, employees and teams learn how to increase and sustain their resilience.
The powerful Leader 180 assessment enables the team leader to develop and maintain a team environment set up for optimum resilience of the team.
This team based programme includes an individual R@W assessment for all team members, a team assessment as well as Leader 180 assessment. The subsequent leader and team debrief and follow-up sessions ensures resilience strategies are identified, implemented and monitored for effectiveness.
Inspirational wellness & performance talks
I provide engaging and interactive talks for small to large groups on a wide range of wellness and performance related topics.
Recent talks included topics such as "Optimal performance and well-being", "Stress mechanisms and management", "Understanding & influencing behaviour", "Foundations for lifelong well-being", "Lifestyle medicine for optimal wellness" and "Resilience at work".
The "Why of You" powered by PRINT® workshop
I am a licensed practitioner/coach in The Why of You Powered by PRINT®, a breakthrough model of human motivation and behavior that was developed by The Paul Hertz Group. The approach is used to enhance understanding of the way people react and how they relate by explaining the "why" behind their behavior – why people act as they do, why they make certain choices, why they are attracted to certain things and why they function better in certain situations than others.
This highly insightful and interactive workshop is targeted at teams who want to enhance team cohesiveness and performance and is ideal for team development days.
Take a teams strengths approach workshop
When learning their strengths employees become 7.8% more productive, and teams that focus on strengths every day have 12.5% greater productivity (Gallup). Using the next generation Strengths Profile, developed by leading Positive Psychology expert Alex Linley, employees develop a detailed understanding of their unique strengths profile and as a team gain deep insight into their collective profile.
Armed with these insights the team identifies practical strategies for taking a team based strengths approach to enhance individual engagement and performance and to lift the team's productivity and goal achievement.
This workshop is ideally suited for teams who work well together and have a desire to further enhance their cohesiveness and to become a truly high performing team.